NICOLAS NADAR
Singer-songwriter and soundtrack composer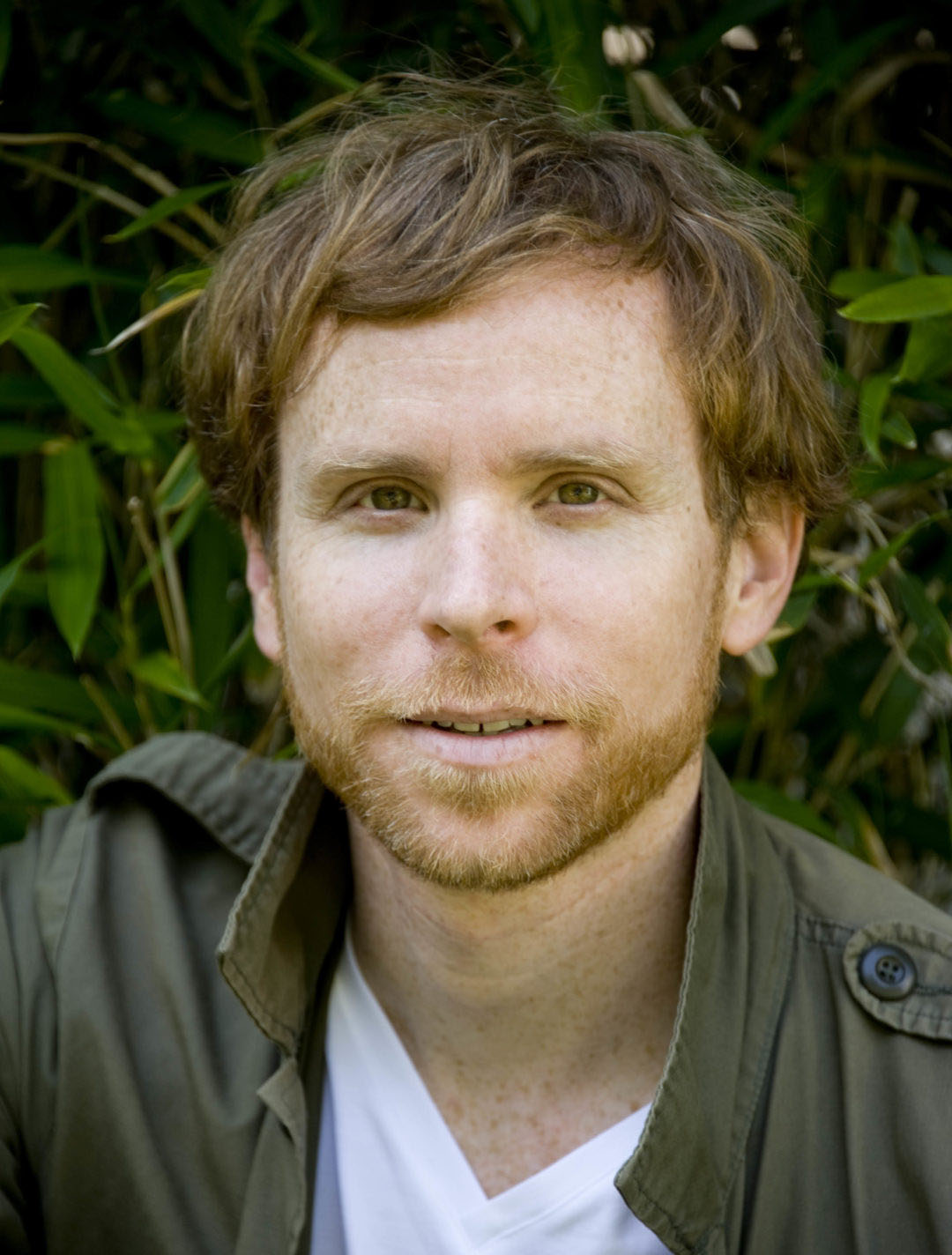 Swiss singer-songwriter Nicolas Nadar first started his career in 2006 as Fauve. Hailed by the press, embraced by the French magazine Les Inrocks, his first, self-titled album got him invited to perform in many clubs and festivals in Switzerland and France, as well as the Montreux Jazz Festival in 2007, with Raphelson, Sophie Hunger, John Parish and The Lausanne Sinfonietta.
In 2012, Fauve released Clocks'n'Clouds, a darker, electronic-tinged album that also got him very positive reviews, both in Switzerland and abroad.
In 2015, he changed his stage name to Nicolas Nadar and composed the soundtrack to the TV series Anomalia (directed by Pierre Monnard), broadcast on RTS 1 and France 5. From 2016 on, Nicolas Nadar wrote the music of several documentary films and completed his work on the musical and cinematographic project Sleeper Hits : Tropical Abstractions, released by Poor Records on vinyl and digital in june 2021.
In 2022, Nicolas Nadar wrote the music for Lila Ribi's full-length documentary film (Im)mortels, nominated at the 57. Solothurner Filmtage.
2021
Sleeper Hits : Tropical Abstractions
Haunted by Radu ZERO's images, the music of Sleeper Hits : Tropical Abstractions is an exploration of the frontier between song and cinematographic art: evocative climates, play on sound layers and editing, dramaturgy of the development of the tracks, elastic durations, the processes inspired by cinema build around the melody, the voice and the text a complex universe, teeming with life, in constant change.
In 11 tracks with varied flavors, the songwriter explores in his own enigmatic way some of the key themes of our time, from global warming to computer hacking, from digital slavery to extractivist predation. Borrowed from the world of cinema, the expression "Sleeper Hits" refers to those films with unexpected success, built up in an underground and patient way. A nice way to describe Nicolas Nadar's songs, both confusing, mysterious and yet singularly hospitable… with or without images. 
2018
Delamuraz

Soundtrack to the 2018 Documentary film by Daniel Wyss

In 2016, I was asked by Daniel Wyss to work on the soundtrack to his documentary film about the late Swiss Confederation President Jean-Pascal Delamuraz.
The idea was to mix nostalgic piano pieces with epic symphonic work depicting the man's political triumphs and failures. Here's the result, as released in 2018.

2017
Le Business du Sang
Soundtrack to the 2016 documentary film directed by Pierre Monnard. 
Produced by ARTE, SRG and Pointprod, Blood Business follows investigative journalists François Pilet and Marie Maurisse as they reveal the illicit trade of the blood plasma industry.
From the impoverished streets of Cleveland Ohio to the golden shores of Switzerland's Lake Zurich, the film explores the intricacies around the business of blood including its role in medicine and its devastating social consequences.
2016




Anomalia



Soundtrack to the 2015 TV series directed by Pierre Monnard.
ANOMALIA is a 8 times 42' supernatural thriller set in the Swiss Alps. Top neurologist Dr. Valérie Rossier moves back to her ancestral home with her son Lucas to take a position in an exclusive clinic run by her former teacher, Professor Wassermann. As she settles into her new life, strange occurrences conspire to reveal her true heritage, as well as her family's tragic history. As she starts developing mysterious healing power, she realizes she might be in fact a witch…
Created by Pilar Anguita-MacKay, the show has been selected by several International Festivals such as Séries Series, Mannheim-Heidelberg or The Black Night Film Festival.
Covers & Leftovers 2003-2014


Digital compilation of rare and unreleased tracks
Released 2020 on SongeSong Records
Digital only
"On connaît pas mal de songwriters moins talentueux qui tueraient pour avoir dans leur grenier une malle remplie de telles pépites mises de côté au cours des années."
Stéphane Babey, Vigousse
"A l'écoute de cette poignée d'inédits de Fauve, on regrette d'autant plus que le chanteur romand fût contraint de finir sur la liste des espèces disparues en 2014"
François Barras, 24 Heures
Clocks'n'Clouds


Second Studio Album
Released 2011 on Two Gentlemen records
CD, Vinyl LP and digital

"Impressionnant, le second opus de Fauve, Clocks'n'Clouds, œuvre d'un solitaire (par ailleurs journaliste musical) qui empiète sur les riches terres de David Sylvian et de Sufjan Stevens, ce qui implique un songwriting de haut niveau, ici jamais, et c'est le bouquet, pris en faute sur la longueur. Vraiment, vraiment impressionnant de maîtrise."
Dominique A, Pulsomatic
"Son deuxième album fait entendre les pulsations du cœur et fait battre les cœurs."
Gilles Médioni, L'Express
"Fauve signe un chef-d'oeuvre, la scène suisse se pare de noblesse."
Rocco Zacheo, Le Temps
"Dix chansons aussi labyrinthiques qu'accrocheuses"
Nic Ulmi, Edelweiss
"Un superbe ouvrage pop, garni de sonorités électro et métisses."
Roderic Mounir, Le Courrier
Released 2006 on Gentlemen records
CD and digital

"Un disque rare, comme l'actualité pourtant chargée du songwriting n'en livre qu'une poignée par décennie."
Richard Robert, Les Inrocks
"Une mixture dense et fluide qui mélange pop, électro, easy listening ou jazz de Broadway avec une faconde confondante. "
Philippe Barbot, fff  Télérama
"Les chansons de Fauve s'apparentent à de petites cathédrales harmoniques, de symphonies domestiques, ambitieuses et intimes (…)"
Dominique A, EPOK
"Entre lyrisme feutré et romantisme éthéré, Fauve déroule une bande-son chaleureuse, sineuse, étale, voire alanguie."
Olivier Horner, Le Temps
An Evening At The Montreux Jazz Festival 2007
Live recording of a very special night with Raphelson, The Lausanne Sinfonietta and guests

Released 2007 on Gentlemen records
DVD & CD and Digital
"Libérée et sans complexe, la pop romande s'offre un écrin symphonique."
Christophe Schenk, L'Hebdo
"Le résultat donne des frissons"
Laurent Flückiger, Le Matin
Acoustica #1
Home-made EP
Released 2004 on Snowcat records
CD-r and Digital